Product Description
21 cm deep comfortable mattress for restorative sleep
High spec soft knitted Bamboo sleeping surface for sumptuous sleep
25mm high performance pressure relieving memory foam
18cm high spec body support core system
Edges fortified by encapsulation for expanding sleeping area
Health & Well-being Benefits of these Mattress
Improves your sleep quality by reducing your body pressure points
Provides you with zenith comfort & superior tailor-made support
Keeps you cool & dry due to better ventilation & moisture dispersion
Gives the pressure relief to your shoulders, back, hips & legs for relaxing sleep
Soothing you from body aches & pains for comfortable day
Prevents numbness & nightmarish tossing & turning
Reduces pains & aches whilst keeping your spine in natural S-shape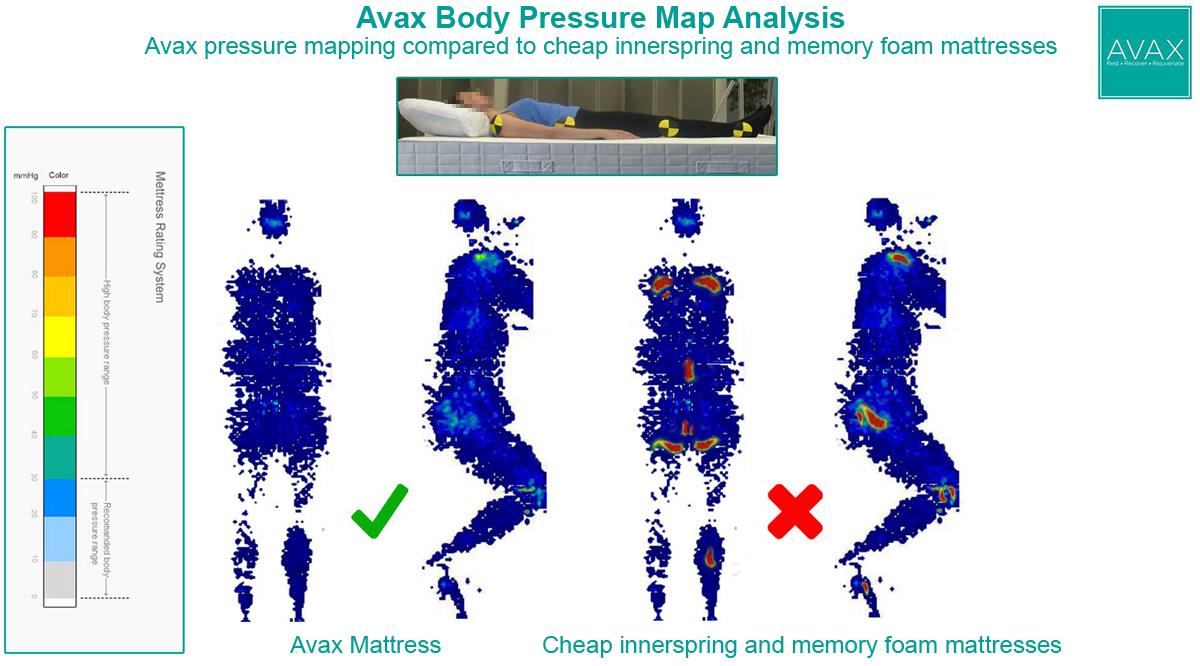 What  weight, size & shape does this mattress support?
individuals with their body weight up to 20 stone
couples with their combined body weight up to 40 stone
individual and couples with flat body shape and even weight distribution
individuals and couples with average body shape and weight distributions
individuals and couples with curvy body shape and uneven body weight distribution (having more defined and pronounced hips, shoulders and stomachs)
N.B.
weight holding capacity of this mattress is approximately 20 stone/sleeping side
body weight & shape given above for guidance only, your preference may vary

Where the mattress was designed and manufactured?
designed, developed & made in the UK using an advanced mattress technology
we support the UK economy
product of a full-fledged research and a continuous engineering efforts
the factors of paramount importance to sleep, health and well-being were tested
optimised performance & ergonomics to meet the British & European Standards
various components can be recycled for other uses after treatment
complies with the UK Fire Safety Regulations
can be used on any suitable type of foundation
Mattress only, no base, headboard or footboard included.
Delivery for this item is FREE to most areas in the mainland UK. There is however a £50 surcharge to the following postcodes: KW, IV, AB, BT, DD, PH, PA, FK, KY, TR, TQ, PL, SA, LD, & LL